We listened.
In emails, telephone conversations, Zoom get-togethers and, most recently, a survey filled with hundreds of individual comments, our members and supporters have shared how they want to engage with our learning community going forward.
What we heard — overwhelmingly — is that you want choices in how to participate, whether it's online or in person or both. 
Your vision of a vibrantly expansive OLLI @Berkeley that welcomes, celebrates and nurtures lifelong learners everywhere — near and far, face-to-face or Zoom-to-Zoom, in courses, at events, on field trips, in meetups — is one we're excited to deliver. 
By supporting our 2021-22 OLLI for All annual fund campaign, you'll help us realize this future together. We hope you'll consider giving here. Gifts of any amount are greatly appreciated.
Your gift will help us:
Orchestrate a dynamic program of in-person, livestream and recorded courses — a hybrid experience that offers the options you want

Providing classes multiple ways is extremely labor intensive, requiring dedicated staff to facilitate and produce each offering

Attract and retain the best faculty — by paying a wage that reflects our appreciation of their scholarship and expertise

Only some Osher Institutes pay their instructors, and few offer comparable compensation — $2,500 for 12-hours of instructional time

Broaden our impact by significantly increasing outreach — making certain that everyone who wants to join our community can through our fee assistance program 

We are committed to being an OLLI for All, regardless of ability to pay
Thank you for being part of our community, and for making what we do possible. We learn from you as much as you learn from us. 
With gratitude,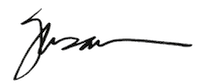 Susan Hoffman
Director