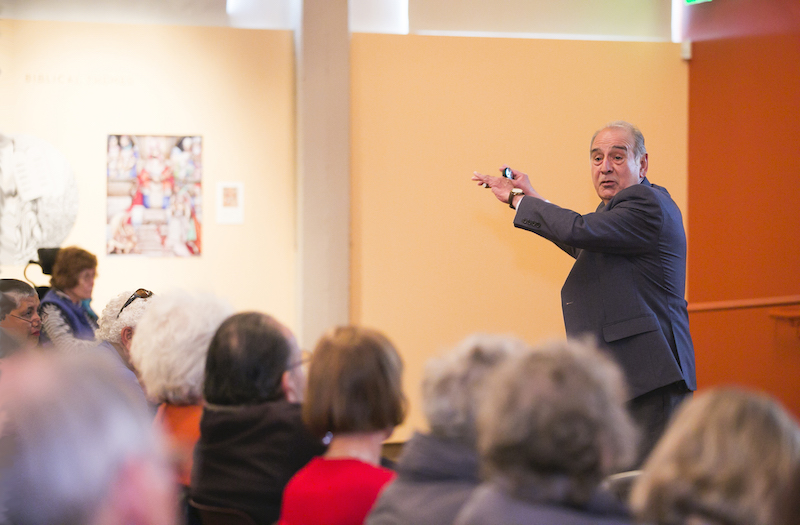 Alex Saragoza, Professor Emeritus, UC Berkeley Ethnic Studies. Photo by Christina Hernandez
Joining Our Faculty
Our faculty are rock stars. That's how our members view them, and how we do, too. From campus lecturers to professors emeriti, policy change-makers to subject-specific scholars, each carries a passion for their area of expertise and for the spirited give-and-take with students. Read interviews with faculty from our archives.
Benefits of Being an OLLI Educator
Introduce research and academic interests to an appreciative, fully-engaged audience
Fashion a course that serves as a trial run for a new undergraduate class
Hone material for a potential book
Receive compensation for instructional time
Nuts & Bolts
We have four academic terms per year — fall, winter, spring and summer
Courses typically consist of 1.5–2-hours of instructional time in once-a-week sessions
Emphasis is placed on lectures and accompanying discussions. There are no grades or exams.
Know Your Audience
When you step in front of an OLLI class, you engage with learners insatiably curious about the world. History, politics, art, music, literature, philosophy, nature, economics, science — they devour it all, and more, delighting in the challenge of acquiring new knowledge and understanding.
More than 50 percent of our nearly 3,000 members are affiliated with UC Berkeley (alumni, parents of alumni, retired or current faculty and staff), roughly 70 percent have advanced degress, and a full 100 percent have decades of lived experiences that inform their thinking and interests. It should come as no surprise that they are enthusiastic hand raisers.
While most of our members live in the Bay Area with the majority residing in the East Bay, online learning opportunities have expanded our membership base to points throughout the country and beyond.
Learn more
We're always interested in hearing from prospective faculty. Please fill out this course proposal form to let us know what you might be interested in teaching. We'll get back to you as soon as possible.