2016 –2017 Programs
Culinary and Cultural Traditions of Northern Spain June 1 – 10 2017
Organized by Cal Discoveries
Experience the best of Northern Spain in this culinary and cultural tour with Professor Alex Saragoza. Enjoy the clarity of the Old Castile wine region, savor the wonderful reds of Ribera del Duero and the vibrant whites of Rueda, and view magnificent castles, mountains and squares. Then visit the Basque coast, which offers a stark and visually striking contrast to Old Castile. Txakoli white wine, local tuna, and anchovies introduce you to the distinct gourmet feel of green Spain by the Cantabrian Sea. The world's best ham is never far away and the mixture of ancient and modern architecture, winemaking, and culture makes for a heady mix. Traverse an arc of time and place, areas of distinct histories and cultures, of varying architectural marvels, and of vistas that capture the diverse beauty of Spain's north, from the fertile plains of old Castile and craggy cliffs of the Basque coast to the picturesque Pyrenees and San Sebastian's signature La Concha beach.

 
Cuban Discovery January 5 – 13
Organized by Cal Discoveries
See Cuba before it changes! Cal Discoveries, which has organized several OLLI trips in the past, is offering a tour of Cuba from January 5 through January 13, 2017. This is not an OLLI-sponsored tour, but Cal Discoveries is saving some seats for OLLI members in light of Professor Saragoza's upcoming class on Cuba this Fall.
---
Past Programs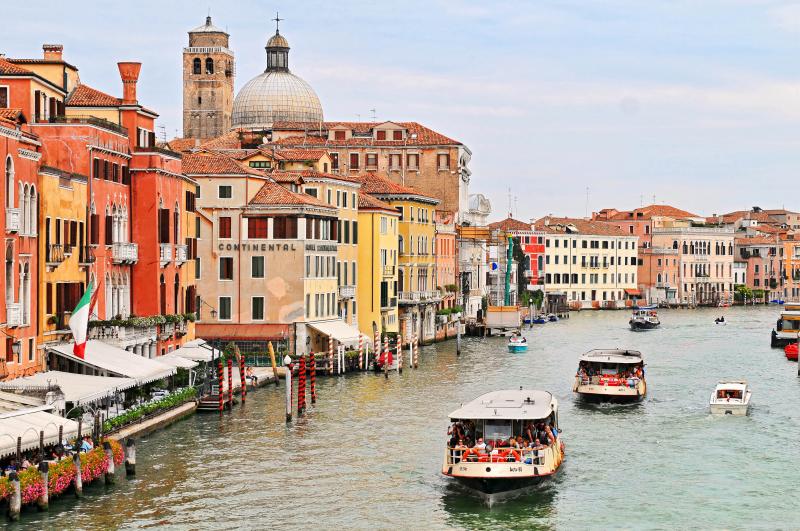 Portrait of Italy
In collaboration with Cal Discoveries
A literary, historical, and cultural tour of Italy led by OLLI instructor Beverly Allen. From the breathtaking Amalfi Coast to eternal Rome, through the gentle Umbrian and Tuscan countryside to timeless Venice, this leisurely tour showcases ancient sites, contemporary life, priceless art, and beautiful natural scenery. 
May 14 – 30, 2016
---
History and Culture of Spanish and French Catalonia
In collaboration with Cal Discoveries
Experience an 11-day journey through Spanish and French Catalonia accompanied by Professor Alex Saragoza. Enjoy the sights and sounds of this remarkable region with museum visits, wine tastings, city tours, and educational enrichment. Enrollment limited to 24.
Dates: June 1–12, 2015
---
Oregon Shakespeare Festival
In collaboration with A.C.T.
Join us for a thrilling trip to one of the most beloved theater destinations in the country!   Meet actors, rub shoulders with A.C.T. artistic staff, and play a part in an extraordinary and unique insider's experience alongside fellow theater enthusiasts.
Dates: July 17–21, 2014
Registration deadline: May 1, 2014
---
Berlin: Two Pasts, One Present
In collaboration with Road Scholar
In the Golden Twenties, Berlin commanded center stage as Europe's most prodigious capital of art, music and science. Following the rise and fall of the Berlin Wall, the city is once again at the cultural and architectural center of Europe. Experience the political life and mentality of modern Germany in expert-led lectures, field trips, and meetings with contemporary witnesses and German politicians.
Dates: May 16–24, 2014
---
The Cuban Art Revolution: Meeting the Artists and People of Cuba
In collaboration with Road Scholar
In the heart of Havana, join local artists, performers, dancers and students for an intimate and insightful look at the arts, dance, and music of Cuba. Discuss the local art scene with artists and learn about art education with students and instructors. Music and dance come to life as you attend rehearsals and private performances with well-known Cuban community dance companies and musicians.
Dates: March 12–20, 2013
---
Cuba Today: People and Society
A special offer from the Elderhostel Institute Network for members of OLLI @Berkeley
Delve into the rich history and heritage of Cuba. In the heart of Havana and Cienfuegos, meet members of the local communities to discuss their faith, lives and, cultural traditions. Meet face-to-face with community leaders, local residents, artists and intellectuals to discuss Cuba today, and explore local landmarks that are significant to Cuba's cultural heritage. This program will be joined by Professor Alex Saragoza of UC Berkeley.
Dates: March 2012
---
Riviera Nayarit, Mexico
In the 2010-11 academic year, OLLI @Berkeley expanded its programming to include week-long travel programs to Mexico. A unique partnership with the Tahéima Wellness Resort and Spa in the Mexican Riviera near Puerto Vallarta offered participants both an opportunity to engage with Mexico through deepening understanding of the culture, politics, and environment, as well as world-class health and wellness resources. Scholars-in-residence included artists, writers, political scientists, historians, and medical doctors.
Lectures to Go With That Mai Tai (The New York Times, September, 2010)