Upcoming Programs
---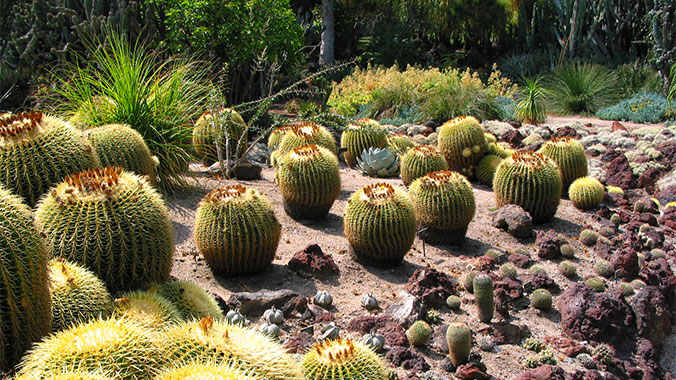 March 15 – 20, 2020 
Organized by Road Scholar
Be treated to several of Southern California's finest art museums and leave the driving to us! The Los Angeles area's distinguished collections are on display in several grand museums. Daily in-depth lectures prior to the visits provide an orientation to the museums that enriches your appreciation of their visionary collectors.
Study the life of J. Paul Getty and examine his collections of Western art from the Middle Ages to the present against a backdrop of dramatic architecture, tranquil gardens and breathtaking views of the city.
Discover Norton Simon's collection of art from Europe and Asia on a docent-led walk, and experience the museum of Arabella and Henry Huntington, an oasis of art and culture amid 207 acres of gardens.
Enjoy a private docent-led exploration of the highlights of The Broad's architecture and its collection; embark on a self-led exploration of Los Angeles' only artist-founded museum, The Museum of Contemporary Art.
---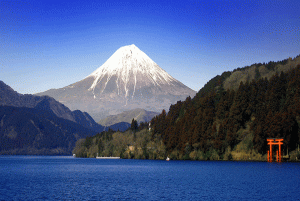 May 19 – 30, 2020
Organized by Cal Discoveries
Trip lecturer: Joe Lurie, OLLI instructor and I-House Executive Director Emeritus
Experience the timeless splendor of Japan and South Korea on this unique, custom-designed itinerary, featuring three nights in Kyoto and a seven-night cruise across the full length of the serene Inland Sea of Japan from Himeji, including historic ports of Japan such as Miyajima, Sakaiminato and Moji and Ulsan, South Korea.
In the enchanting city of Kyoto, visit opulent temples and the Nijō Castle, an imperial gem.
In Gyeongju, South Korea, visit the Buddhist Bulguksa Temple and the ancient Silla Kingdom Royal Burial Mounds.
Walk through the imposing Peace Memorial Park in Hiroshima, tour the Itsukushima Shrine in Miyajima with its awe-inspiring Great Torii Gate and see the impressive Himeji Castle, the largest and best-preserved feudal structure from medieval Japan.
---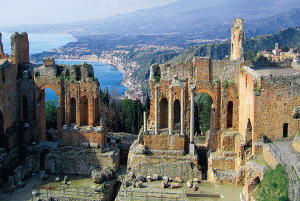 June 7 – 15, 2020
Organized by Cal Discoveries
Trip lecturer: Darren Zook, OLLI instructor and lecturer in Global Studies and Political Science at UC Berkeley.
Discover the intriguing mélange of cultures that flourished in the wake of ancient empires on this exclusively chartered cruise to the resplendent shores of Italy, Sicily and Malta.
Marvel at Italy's stunning Amalfi Coast and the colorful seaside town of Sorrento.
Gain insight into Roman life of A.D. 79 in the superbly excavated town of Pompeii.
Discover Sicily's storied town of Taormina, the legendary city of Syracuse and Agrigento's majestic Valley of the Temples.
---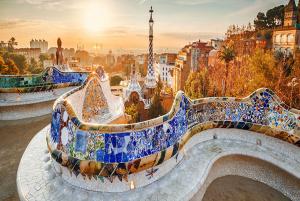 Sep. 26 – Oct. 4, 2020
Organized by Cal Discoveries
Trip lecturer: Kathryn Roszak, OLLI Instructor, trained at Balanchine's School of American Ballet and San Francisco Ballet.
Fantastical architecture, ancient history, flavorful cuisine and the spirited Catalán culture are yours to enjoy on this seven-night adventure based in the seaside city of Barcelona.
Feel time rewind as you meander your way through the Barri Gòtic, where medieval Barcelona flourished within Roman city walls.
Immerse yourself in Catalán life as you stroll leafy boulevards and cook traditional dishes with a Catalán chef.
Walk in the footsteps of avant-garde artist Pablo Picasso who spent his formative years here.
---
Past Programs
Celtic Lands Cruise: 75th Anniversary of D-Day
Organized by Cal Discoveries
Trip lecturer: Darren Zook, OLLI instructor and lecturer in Global Studies and Political Science at UC Berkeley.
Cruise aboard the Five-Star small ship Le Boréal from Glasgow, Scotland, to Wales, Ireland and France, with guided excursions in each port of call.
Visit the beaches of Normandy 75 years after the historic D-Day landings, accompanied by President Eisenhower's grandson David Eisenhower.
Visit UNESCO World Heritage-designated Caernarfon Castle near Holyhead, Wales.
Admire the austere beauty of the Inner Hebridean isles of Iona, Mull and Skye and their storied treasures of Iona Abbey and Duart Castle.
View relics of the rich Celtic heritage in Dublin, including the Book of Kells.
June 2019
---
Chile: Culture and Cuisine 
Organized by Cal Discoveries
Explore Chile with Professor Alex Saragoza: Learn about the country's history, culture, and famous wine-growing regions from a historian and oenophile.
Tour the capital city of Santiago.
Visit the UNESCO World Heritage Site of Valparaíso, a colorful city by the sea with 42 hills and 15 funicular railways.
See poet Pablo Neruda's home in Isla Negra. 
Taste your way around the wine-growing regions of Maipo, Colchagua, and the Casablanca Valley; meet local winemakers. 
February - March 2019
---

Oxford Berkeley Program 
Organized by Cal Discoveries
Travel to Oxford and spend three weeks immersed in the culture and traditions of this lively university town.
Attend inspiring seminars and experience life as a student at the oldest university in the English speaking world. You also have free time to explore the neighboring town and countryside and take weekend trips.
From Shakespeare and British culture and identity, to art and design, the wide-ranging seminars offer a rare opportunity to learn from Oxford faculty—leaders in their field.
Live at Merton College, one of the two oldest colleges at Oxford. Merton is picturesque, known for its medieval and 17th-century buildings and a garden protected by the city wall.
July – August 2018
 
---
Amalfi Coast 
Organized by Cal Discoveries
Journey to the Amalfi Coast, a serene paradise of majestic mountains, pastel houses and the cerulean Mediterranean Sea.
Spend seven nights in your base of Vietri sul Mare and enjoy fascinating excursions and educational programs designed to immerse you in the region's daily life.
Travel a serpentine coastline to Amalfi, and admire Positano, Italy's most vertical village.
Tour Naples and view treasures at the city's Museo Archeologico Nazionale, one of the world's most important archaeological museums.
Peek into the lives cut short at Herculaneum and Pompeii by the A.D. 79 eruption of Mount Vesuvius.
Invigorate your senses while exploring lemon-scented Sorrento and marvel at the colorful gardens and Arabesque architecture of Villa Rufolo.
May 2018
---
Culinary and Cultural Traditions of Northern Spain
Organized by Cal Discoveries
Experience the best of Northern Spain in this culinary and cultural tour with Professor Alex Saragoza. Enjoy the clarity of the Old Castile wine region, savor the wonderful reds of Ribera del Duero and the vibrant whites of Rueda, and view magnificent castles, mountains and squares. Then visit the Basque coast, which offers a stark and visually striking contrast to Old Castile. Txakoli white wine, local tuna, and anchovies introduce you to the distinct gourmet feel of green Spain by the Cantabrian Sea. The world's best ham is never far away and the mixture of ancient and modern architecture, winemaking, and culture makes for a heady mix. Traverse an arc of time and place, areas of distinct histories and cultures, of varying architectural marvels, and of vistas that capture the diverse beauty of Spain's north, from the fertile plains of old Castile and craggy cliffs of the Basque coast to the picturesque Pyrenees and San Sebastian's signature La Concha beach.
June 2017
---
Cuban Discovery
Organized by Cal Discoveries
Cal Discoveries, which has organized several OLLI trips in the past, is offering a tour of Cuba from January 5 through January 13, 2017. This is not an OLLI-sponsored tour, but Cal Discoveries is saving some seats for OLLI members in light of Professor Saragoza's Fall 2016 class on Cuba.
January 2017
---

Portrait of Italy
In collaboration with Cal Discoveries
A literary, historical, and cultural tour of Italy led by OLLI instructor Beverly Allen. From the breathtaking Amalfi Coast to eternal Rome, through the gentle Umbrian and Tuscan countryside to timeless Venice, this leisurely tour showcases ancient sites, contemporary life, priceless art, and beautiful natural scenery. 
May 2016
---
History and Culture of Spanish and French Catalonia
In collaboration with Cal Discoveries
Experience an 11-day journey through Spanish and French Catalonia accompanied by Professor Alex Saragoza. Enjoy the sights and sounds of this remarkable region with museum visits, wine tastings, city tours, and educational enrichment. Enrollment limited to 24.
June 2015
---
Oregon Shakespeare Festival
In collaboration with A.C.T.
Join us for a thrilling trip to one of the most beloved theater destinations in the country!   Meet actors, rub shoulders with A.C.T. artistic staff, and play a part in an extraordinary and unique insider's experience alongside fellow theater enthusiasts.
July 2014
---
Berlin: Two Pasts, One Present
In collaboration with Road Scholar
In the Golden Twenties, Berlin commanded center stage as Europe's most prodigious capital of art, music and science. Following the rise and fall of the Berlin Wall, the city is once again at the cultural and architectural center of Europe. Experience the political life and mentality of modern Germany in expert-led lectures, field trips, and meetings with contemporary witnesses and German politicians.
May 2014
---
The Cuban Art Revolution: Meeting the Artists and People of Cuba
In collaboration with Road Scholar
In the heart of Havana, join local artists, performers, dancers and students for an intimate and insightful look at the arts, dance, and music of Cuba. Discuss the local art scene with artists and learn about art education with students and instructors. Music and dance come to life as you attend rehearsals and private performances with well-known Cuban community dance companies and musicians.
March 2013
---
Cuba Today: People and Society
A special offer from the Elderhostel Institute Network for members of OLLI @Berkeley
Delve into the rich history and heritage of Cuba. In the heart of Havana and Cienfuegos, meet members of the local communities to discuss their faith, lives and, cultural traditions. Meet face-to-face with community leaders, local residents, artists and intellectuals to discuss Cuba today, and explore local landmarks that are significant to Cuba's cultural heritage. This program will be joined by Professor Alex Saragoza of UC Berkeley.
March 2012
---
Riviera Nayarit, Mexico
In the 2010-11 academic year, OLLI @Berkeley expanded its programming to include week-long travel programs to Mexico. A unique partnership with the Tahéima Wellness Resort and Spa in the Mexican Riviera near Puerto Vallarta offered participants both an opportunity to engage with Mexico through deepening understanding of the culture, politics, and environment, as well as world-class health and wellness resources. Scholars-in-residence included artists, writers, political scientists, historians, and medical doctors.
Lectures to Go With That Mai Tai (The New York Times, September, 2010)