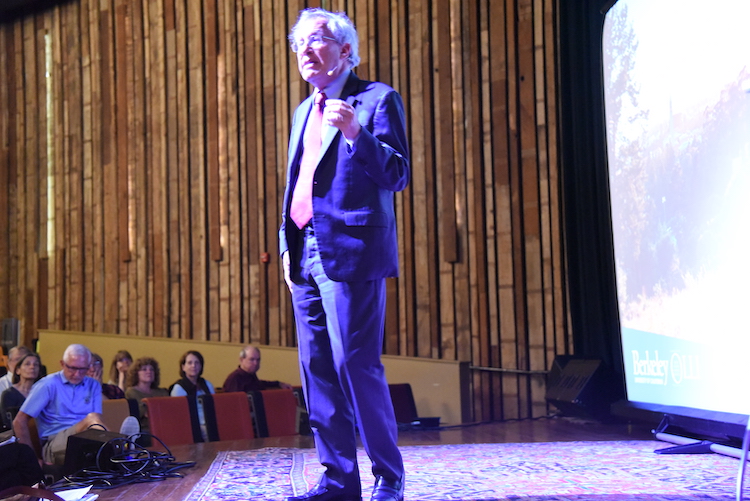 Berkeley Law Dean Erwin Chemerinsky at an OLLI speaker event
Throughout the year, we showcase leading figures on campus and in their fields discussing some of the most pressing issues of our time. Many of these events are free and open to the public.
---
Speaker Series
 PRESENTATIONS ON YOUTUBE
America's Unfinished Work Series
Launched in the summer of 2020, our America's Unfinished Work series features presentations by influential figures engaged in the examination and eradication of systemic racism to create a more humane, just and equal society. 
 PRESENTATIONS ON YOUTUBE
---
Climate Change & the Environment
We regularly host preeminent researchers, scientists and policy advocates at the forefront of fighting the climate crisis and its extreme impacts. 
 PRESENTATIONS ON YOUTUBE
---
Town Halls
OLLI @Berkeley Town Halls provide a forum for members and guest speakers to discuss, challenge and better understand issues impacting our communities, country and world.
 PRESENTATIONS ON YOUTUBE
---
Listen to Podcasts
We are delighted that a number of OLLI presentations have been showcased on Berkeley Talks, a UC Berkeley news podcast.