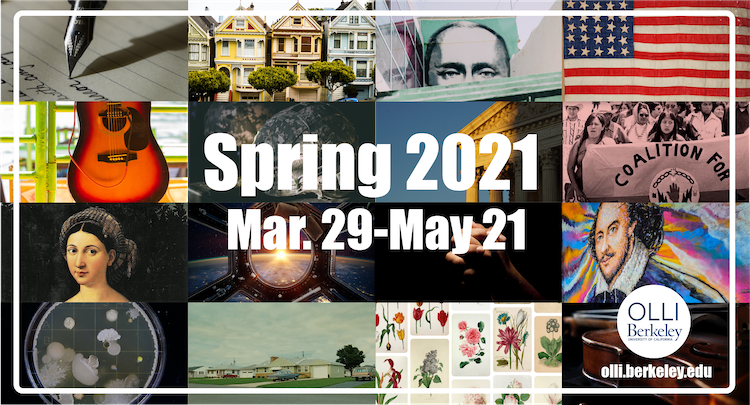 As I reviewed our spring courses, I discovered a thread weaving through many of them: the focus on discovering not only what we know but how we know it. 
For example: 
Berkeley scientists and professors Gibor Basri and Vincent Resh offer courses that delve into cultural depictions of science and scientific knowledge. What is the relationship of fact to fiction and of the laboratory to the movies? 
 
Ethnic Studies professor Enrique Lima surveys American history from a Native perspective while popular OLLI instructor Mick Chantler explores the political history of American statesmen. Does a shared history cancel or inform our national identity? 
 
Erwin Chemerinsky, dean of Berkeley Law, and several of his colleagues join Berkeley alum and attorney Bill Sokol in analyzing the role of religion in our constitution, while Global Studies professor Darren Zook provides an international perspective on religion and politics. Is the separation of church and state possible? 
 
Our intergenerational dialogue, Words Over Time, asks participants to consider who they trust and why, bringing OLLI members and Berkeley undergraduates together to find common ground. Can we listen to different ways of knowing and experiencing and find a path forward? 
 
This session is full of opportunities to both broaden your knowledge base and develop new skills. Study the great European masters while you create your own botanical drawings. Listen to Romantic string quartets while you decipher country music or Stephen Sondheim's lyrics. Study the suburban fiction of your youth while developing your own legacy writing. 
This is the perfect time to become a Premier OLLI member and experience the full range of possibilities and juxtapositions that we offer. As we end our 14th year, learning together has never been more meaningful or promised more hope. 
Fiat Lux, 
Susan Hoffman
Director
---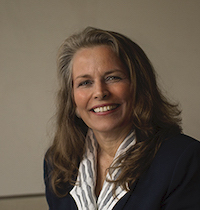 For the past 25 years, Susan Hoffman, director of OLLI @Berkeley, has worked at UC and CSU campuses launching new interdisciplinary and international programs. For the past eight years, she has led OLLI's academic research team in developing partnerships with campus colleagues at Berkeley and UCSF, studying the impact of learning on neuroplasticity, cognitive reserve and dynamic aging. Her creative work includes being a writer and filmmaker. Her faculty appointments have been in creative writing, theatre and political philosophy.