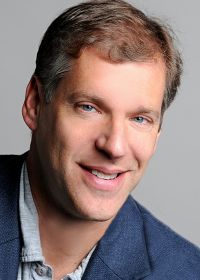 On April 4, Dan Kammen, the Class of 1935 Distinguished Professor of Energy at UC Berkeley and the Science Envoy for the U. S. State Department, will receive an award from the Osher Lifelong Learning Institute in recognition of his ongoing commitment to lifelong learning.
The OLLI @Berkeley Excellence in Teaching and Learning Award will be given annually to a UC Berkeley faculty member who has shown dedication to the community and to lifelong learning through their ongoing teaching for OLLI @Berkeley. Those whose scholarship, publications, or research have advanced as a result of their exchange of ideas with OLLI students will be given particular consideration.
OLLI Director Susan Hoffman explains that "Our connection to campus gives us access to world-class faculty, and it's one of the great strengths of our program. We instituted this award as a way to formally recognize the contributions that UC Berkeley faculty make to OLLI. We chose Dan as the first recipient of the award not only because he has taught several stellar courses with us but also because of his ongoing commitment to educating our members and the broader community about issues of vital importance in our world. We were especially impressed that he is teaching for us this spring while also serving as a science envoy for the US State Department and fulfilling his other duties on campus."
With the dramatic changes that have taken place recently in the world of energy and climate issues Professor Kammen plans to rework lectures from his OLLI class on "Climate Change: Science, Policy, and Politics" into a book. The class is one of 90 offered this year by OLLI at UC Berkeley, which has nearly 2,000 members.
Contact jmonahan@berkeley.edu for more information.