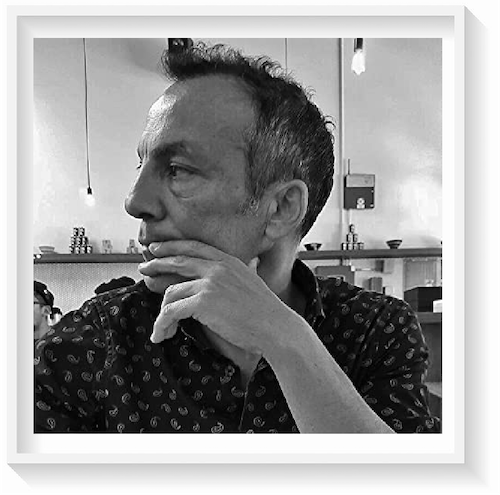 Pierluigi Serraino is a practicing architect and educator. The author of many books on architecture, including TASCHEN's Modernism Rediscovered, his articles and projects have appeared in Architectural Design, ArCA, Global Architecture, Hunch, Construire, Architettura, ACADIA, and Journal of Architectural Education. He is teaching 21st Century Rome: Arts and Architecture with us this fall.
---
What's the genesis of your connection to Rome?
I lived in Rome for about ten years. I studied architecture there, became licensed there and then worked there for a bit afterward. So I'm very familiar with the environment. I'm aware of the assets that the city presents as well as the drawback of living with this deep, rich heritage. Someone said a long time ago, yeah, Venice is great, but try getting a refrigerator there. The basic practicality of the day-to-day life can be elusive. But Italy and Rome represent this extraordinary period of patronage, artistic excellence and craftsmanship, followed by loss of support and reinvention. For centuries, architecture spoke Italian and that has not been the case for hundreds of years.
Is that a burdensome legacy?
Absolutely. Let's go back a bit. Rome was a source of inspiration for architects for centuries. The classical expressionism, cultural processes, the use of public space were infused and disseminated throughout the Anglo-Saxon world. It provided the foundation that others built on.
But then the question is, how does this extraordinary past lay out in the contemporary scene of Rome? That's what we're going to discuss in the class. I am deeply familiar with the richness of the city, its texture, its immense consequence and possibility, but at the same time, I'm also aware of the limits its legacy presents to those who want to leave a trace of their own presence.
The challenge of Rome today is that you are literally crushed by the comparison to the past. There is no corner of the Old City that does not have some kind of a historical importance, either for things that happened there, or for characters who were involved in the shaping of those environments. The Old City is really a city museum just like Venice and Florence, but on a much, much larger scale.
I lived at the edge of the Jewish Ghetto. I was literally 20 minutes from the Roman Forum and ten minutes from Pantheon and, you know, you still have to make your eggs and just go through the day-to-day life. So you live with this amazing presence, constantly reminded of this greatness and then when it comes to your turn to make a statement, you're almost suffocated by the history. That was part of the appeal to me of moving to California.
California doesn't have history?
California, in a way, represents the exact opposite of Rome. It allows for the unleashing of a sense of possibility, a sense of relevance, historically, culturally, because its history is still being written. Rome's history has been made.
Your relationship with Rome sounds complex.
I see Rome both in terms of its past and its present. There's no question that it is immensely entertaining. While you might not always have hot water, you have the immense joy of living in the public space. Standardization, mechanization, don't exist in the complex of the Old City, but then neither does alienation. It's vibrant and activated. Everything is human-made, hundreds of years old, layered with historical joys and tragedies. Those walls have borne witness to so much. They might not be LEED certified, but they endure beautifully.
You taught a course on the art and architecture of Paris with OLLI last spring. Now you're focused on Rome. Where do you think you might take us next?
We haven't decided yet. I was just in Finland. Helsinki is an extraordinary city. It was not occupied by the Roman Empire, which means there's not a single temple there. Not a single trace of the Roman order exists anywhere. That creates a radically different mental sense of the culture.
Istanbul is another amazing place. Just marvelous. It's the point of intersection between Europe and the Far East, where you have one foot in the West and one foot in the East. That tension is played out in the city through the markets, the skyline, the demography. That might be another destination. We shall see.