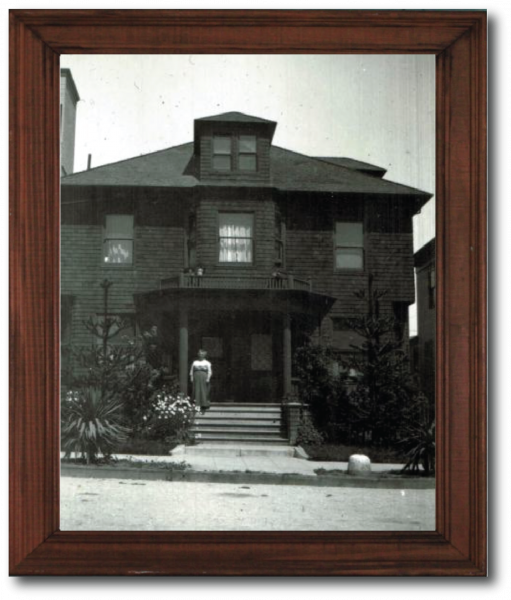 Until the fall of 2020, OLLI @Berkeley's home for 13 years had been a saggy brown shingle on Walnut Street one block from campus. The building — not the memories it holds — is slated to be torn down to make room for much needed student housing. Imagine our surprise to learn more about its history from former inhabitants Steve Harris (as an enthusiastic OLLI member) and John Hauptman. Take it away, Steve and John ...
---
Before the Big Bang Theory ...
Not the Big Bang Theory of the Universe; but before the TV sitcom about a bunch of science nerds at CalTech there was Walnut House. Yes, there was a Berkeley version with science nerds, and a house that was a time capsule of Berkeley history. 
In fact, one of the Walnut House people built the COBE satellite which actually did measure the very first light in the Universe after the Big Bang. He is John Mather who was awarded the 2006 Nobel Prize in Physics. John is the Senior Project Scientist for the James Webb Space Telescope to be launched to the L2 Lagrange point in December 2021. 
Walnut House was built more than a century ago, and will soon be gone. The house was originally William O'Keefe's, a railroad engineer with the Southern Pacific for 48 years. He was born in 1860 in Ireland, he came to California in 1880. In 1903 he moved with his wife Hanora from Merced to Berkeley. He raised his sons Maurice and Thomas, and daughters May and Tess, in a house on what was then called Home Street, at the foot of the University of California, until his death in 1933.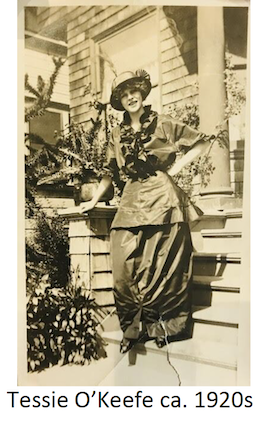 In the 1960s, Tess O'Keefe owned the house on Walnut Street but lived in a residential hotel one block off Union Square in San Francisco (at a time when many parts of San Francisco were not so glamorous), and she rented the house to students at Cal. Tess said that the O'Keefe's always rented the three rooms in the attic to students, and that she could hear them cheering when finals were over. She said this with a lot of affection and laughter, and she was happy that the house was filled with students. 
By 1962, the house was managed for Tess. One of the longest tenured residents, Bruce Goodall was a runaway kid from LA who worked as a copy boy at the SF Chronicle and lived rent-free on the lower floor. Later, he worked at Berkeley Hardware across the street, did freelance photography for the Berkeley Barb, and was a semi-permanent fixture at the Albatross Pub, and before that, at the Steppenwolf pub on San Pablo. 
In the landmark year of 1964 in Berkeley, a new era began at Walnut House when John Hauptman, a physics student, moved in. Politics, the Free Speech Movement and civil rights activities gripped the campus. The house was almost lost a couple of times to drugs, and John began the task of cleaning out rooms in the house and making small repairs. His brother Joe spent his high school summers there, as did other young people in later years. The house was full of many personal O'Keefe family effects , fine vintage furniture, a player piano with classical rolls, as well as dressers full of whiskey. The kitchen was repainted the strongest yellow ever seen and there was an old stove that may have been converted from coal. 
Steve Harris arrived in 1967 rounding out the science residents with engineering. Life was spartan with a surplus of brain power, but meager domestic skills. Then came the realization that the house, once cleaned, actually had nine bedrooms but had only four residents. Gina became the first in a long line of residents, who couldn't afford the $25 rent, but whose homecooked dinners made the endless meals of Texas hash a memory. This turned an old cold house into a home of sorts. 


In 1968 John Mather, another physics graduate student, moved in. Others including Ann Haymaker, Bill Finzer (physics graduate student), Mary Lamia (psychology student), Richard Rotblatt (former architecture student), Elaine Moody, and others moved in, usually friends or friends of friends. 

It was clear when John Mather and Mary Lamia moved in that the house was going to become a genuine home for everyone who lived there, with house meetings to resolve issues, a stable community where good friendships formed and everyone was safe. We all had built-in friends and support. 

There were big dinners and Walnut House transformed into a wonderful Berkeley student semi-commune. Friends and visitors come through. And, there was a sister commune, Idaho House, at 3rd Street near the beach in Santa Monica that shared interesting visitors. A few of the many others that passed through Walnut House included Woody Weld and Helen Strang. 
John Mather spent a summer launching a balloon in Texas to detect the cosmic radiation from the Big Bang, an area of research for which he would later receive the Physics Nobel Prize in 2006. 

Walnut House could be seen off Shattuck Ave around the corner from the former Berkeley ACE Hardware store. There were three rooms in the attic, six bedrooms and a bath on the second floor, a huge living room, dining room, kitchen and a separate apartment on the ground floor. The brick foundation wasn't exactly level. We planted the poplars and Khan used the side yard. 
All in all it was Tess O'Keefe, shown above in a popular French "hobble" skirt worn without petticoats or corsets, who made it all possible. It was pure generosity on her part. She could have sold the house and lived better. Instead, she lived in a one room residential hotel off Union Square in San Francisco. She was a kindly old lady. At one point, Tess's home on Walnut House was sold to a local realtor, who allowed us to continue as we were. And, so we did, at $25/month and we ran our own affairs. Walnut House was sold to a primal therapy group, and everyone had to leave by July 1, 1973. Walnut House last acts were as the offices of University of California Emeriti Association, and finally the Osher Lifelong Learning Institute (OLLI). 
No astronaut, no movie star personalities, no Sheldon Cooper, and no Leon Cooper (Sheldon's namesake). Walnut House was our home and refuge for many tumultuous years in Berkeley. All of us would cherish our memories of time spent at Walnut House, chasing our dreams, in the shadow of the Golden Bear, and the University Garage. 
Walnut House ... Thanks for the memories. 
p.s. Of the three brown shingle houses built at the turn of the century in the 1920 block of Home Street (Walnut), only one will remain, having been moved to another location in 2017. Read more about the move from Berkeleyside.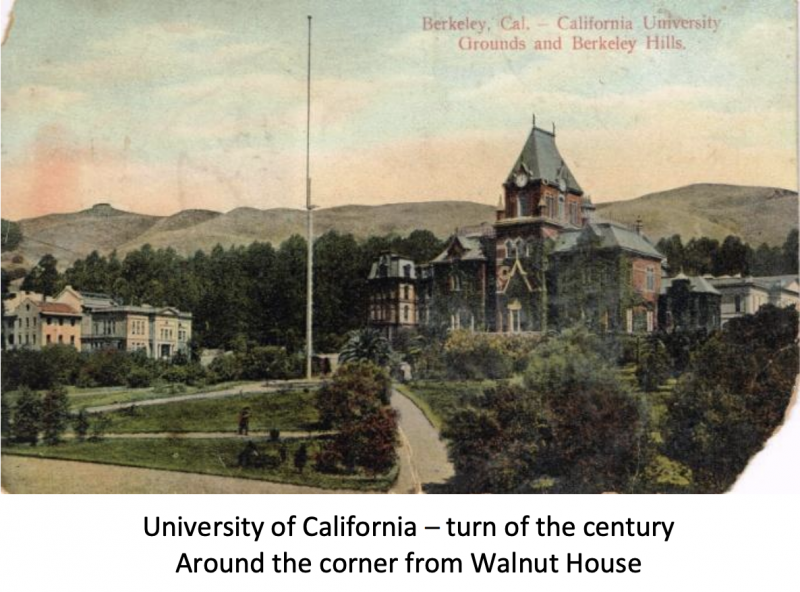 Photo credits: John Hauptman, Mary Lamia, Steve Harris, Annie Haymaker, Joe Hauptman, Roy Torbert 
© 2021 All Rights Reserved