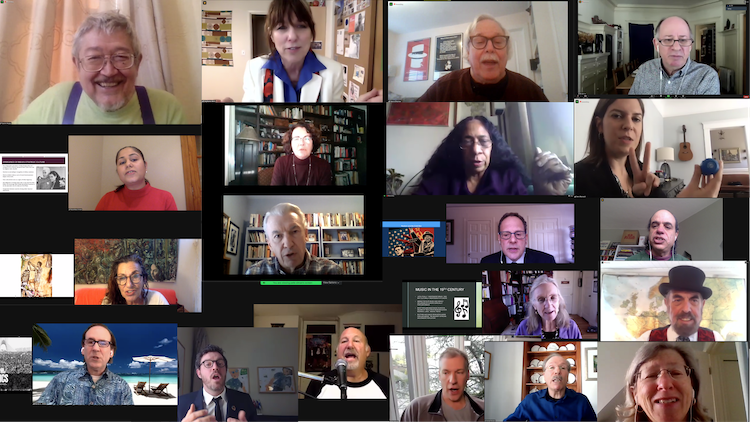 Zoom is the video conferencing tool you'll use to participate in a live, interactive online OLLI course at its scheduled time, and in all OLLI livestream lectures and events. Follow these simple steps to ensure swift and easy access:
1. Sign Up for a Zoom Account 
You must have your own Zoom account to access all OLLI livestream courses and events
Sign up for a FREE Zoom account at zoom.us if you don't have one already. It takes less than a minute to set up.
Already have a Zoom account? Great! You're good to go.
This extra step is required by UC Berkeley to help ensure a safe and secure Zoom experience.
2. Do This a Few Minutes Before Class Begins:
Log into your Zoom account FIRST at zoom.us.
THEN go to the OLLI website and log into your account.
Click "Zoom Livestream Link" listed under My Schedule in your Member Dashboard.
The vast majority of Zoom access issues arise because the clicking happened out of order. So, 1) log into Zoom first, 2) click your class livestream link, then 3) enjoy the learning.