January 2021
Sherry Keith is a professor emerita of history and social science at San Francisco State University. She has taught in the Federal Universities of Minas Gerais and Bahia as well the National University of Brasilia in Brazil. She is the author of the novel The Red Suitcase Travels Brazil and is an amateur musician.
Ami Molinelli is an American percussionist and educator specializing in Brazilian/ Latin music. She co-leads Grupo Falso Baiano which has been featured on NPR's "California Report," "Radio Latina," and "Pandora LIVE!" Her newest album is Historia do Choro. Formerly she was on faculty at the Los Angeles Philharmonic.
---
Let's start at the end. What do you hope OLLI members take away from your course?
Sherry: Joy. Music is such a joyful part of Brazilian culture. We want people to feel that joy and to celebrate it. Our students will develop an appreciation and love for Brazilian music, and understand it, too, as an intrinsic part of the culture. We'll invite people to turn off their video, if they want, and play around with the rhythm and the movement. No one will see you. Just have fun.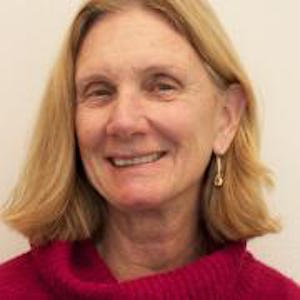 Ami: I think of this course as a sort of rhythm tour. We're going to give a geographical understanding of some basic rhythms so that you can appreciate the music and the diversity of the music. There's so much great playing and listening that can happen over Zoom. We're really excited about it.
What does Brazilian music reveal about the country's history and culture?
Sherry: There's this point in the late 19th and early 20th centuries when the music of the Americas from New Orleans and composers in Cuba influenced the Brazilian music scene. I think that Brazilian music blends the melodic traditions of European music with the different rhythmic traditions that came to that part of the Americas from Africa. While those traditions are different throughout Brazil, from the northeast to Rio De Janeiro, it all reflects a perfect fusion — one that occurred over a very long period of time and with a lot of tension between the elite culture, which is embodied in the Brazilians of European descent, and the African traditions. It's just so captivating. 
Ami: I think you can't learn about Brazilian history without learning about the music, and I tell music students you can't learn about the music without understanding some of the culture and the history. There's just so much there. We'll talk about, for example, Choro music, which arose in the early 20th century in Rio de Janeiro. Choro and Ragtime and even Cuban music were so closely related. When you consider the elements that went into Ragtime that represent American history, you'll find similar roots in Brazilian music with all of its European and indigenous African elements.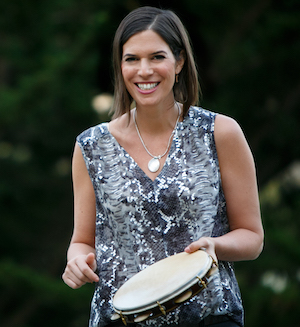 Your class is going to cover some of the protest music of the 60s. Can you talk a bit about that?
Sherry: There's something called Música Popular Brasileira (Popular Brazilian Music) or MBP that emerged in the 60s and early 70s. There was a military coup in Brazil in 1964 and another, even more severe one in '68 during which all these young artists composed protest music. And for a good number of years, their messages eluded the censors. The power of the music escaped them because so much of protest music is about the poetry, the lyrics, and what's implied in the metaphors and similies. It's so multifaceted that it took the censors a long time to understand what was happening.
What do you think people misunderstand most about Brazilian music?
Ami: I'm going to say the Bossa Nova and that whole beat. One of the things I always say to students is that for Brazilians, Bossa Nova is a variation on Samba in the same way there are a million different kinds of pop music. I think Americans kind of stopped their interest in Brazilian music a lot after the Bossa Nova movement. 
Sherry: Bossa Nova was bascially jazz lounge music for the upper middle class who weren't dancing that much.
It's hard to think of Brazilian music without thinking about dance.
Ami: The dance steps, which are not easy, are essentially the same rhythmic pattern as the music but with your feet. 
Sherry: You know how children here are a little shy about dancing? In Brazil, kids are dancing from when they can walk. They're dancing as babies in their parent's arms. The rhythm is there and people are not self conscious. You wouldn't think about having music and not dancing.