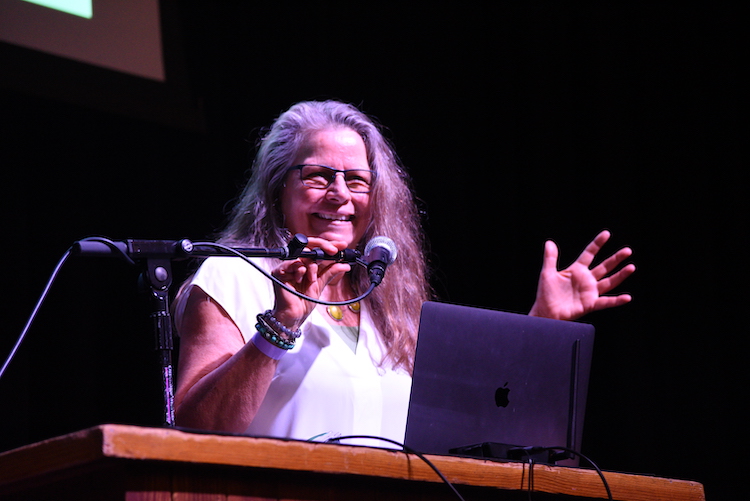 As I ponder our winter courses and events, I am reminded of Aristotle's quote: "To know thyself is the beginning of all wisdom."
Self knowledge seems to be a launching point for learning, no matter how old or young you are. Susan Van Dyne's and Pamela Blotner's courses examine the worlds of artists and writers who reflect on personal histories and social movements in their creative work. Sandra Bass and Belvie Rooks investigate elderhood and new forms of activism. Sara Orem animates life experience in the writing of legacy letters. Barry Friedman suggests how self knowledge is expanded with an understanding of dreams and the unconscious. And Lauren Vanett delves into the meaning of life through the life stages of grief and loss. All of these courses engage with the innate power of each of us to experience, to transform, to contribute.
Further, the term offers powerful historical narratives, whether those be biblical stories, films that reveal the mythologies that shaped our nation, or the works of local filmmakers who uncover realities not usually seen or experienced. And there is the ongoing theoretical work of Darren Zook, Michael Baker, and Dariush Zahedi on our political discourse and analysis, from the United States to China to the Middle East and Africa.
The balance of the term is placed on hope and the solace that is found in our relationships with each other. In the winter speaker series, the focus is to harvest the good will and profound insight that arises when generations are brought together.
Come for these provocative courses and events, and stay for the community.
Susan Hoffman
Director, OLLI @Berkeley