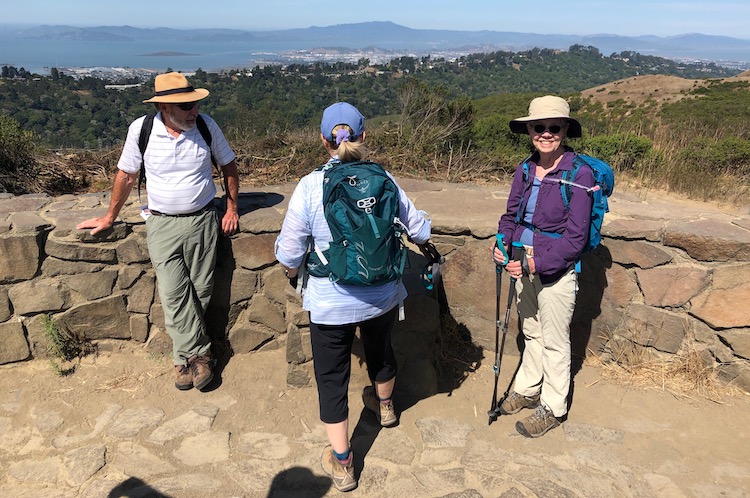 OLLI Interest Groups and Clubs are member-founded, -organized and -led, and open to all OLLI members. Please contact the coordinators for more information. Have an established group you don't see listed or a group you'd like to launch? Fill out this form, and we'll post the information. We also encourage you to spread word about your group on OLLIBConnect, particularly if you're looking for new participants. 
---
Interest Groups
Cosmology 
Cosmology is the genesis and structure of the large scale universe. All members are welcome to join, though some familiarity with the subject material is recommended. We typically meet on Fridays (most recently, the 4th Friday of the month) from 1-3 PM (PT) on Zoom. 
Contact Gary Evans at gde@ringnebula.com to learn more. 
Election 2020
This member-curated group discusses the upcoming election, issues affecting voter suppression, selection of a VP and cabinet by Mr. Biden, the effects of COVID-19, education and how we can engage in the process. Members share pertinent articles in emails which are then discussed. We meet every Monday at 11 AM (PT) on Zoom.
The group is currently full. Contact Susan Driscoll at susdris@mac.com to be added to the waitlist.
Mysteries-in-Translation
This group reads and discusses mysteries that have been translated into English from another language. We typically meet the 3rd Friday of the month on Zoom.
The group is currently full. Contact Linda Perkins at berkeperk@gmail.com to be added to the waitlist.
New York Review of Books
All members are subscribers to the NYRB. Members volunteer to select 3 or 4 articles for discussion at a meeting, and the volunteer leads the discussion. We meet on the 4th Friday of the month, from 1:30-3:30 PM  (PT) currently on Zoom. 
Contact Rani Cochran at ranicochran@gmail.com to learn more and ask to join. 
Trivia de Jour
Join us for just-for-fun trivia questions. We focus on sports because we're all sports fans, but we dive into other areas, too. An email with a question is sent to members each day (usually) and answers are submitted the following day. 
Contact Bruce Brown at bbrown1036@aol.com to learn more and ask to join.
Vital Aging
This group explores issues of aging in a relaxed, positive environment. There is a quick lecture, small group discussions, and a debrief to share with the entire group. Topics include: "Renewing Meaning/Purpose," "Beginners Mind," and "Habits." We meet on the first Thursday of each month from 3:30 to 5 PM (PT) on Zoom.
Contact Sara Orem at sara@saraorem.com to be added to the email list.
---
Clubs
Film
We are an enthusiastic group of movie-lovers! In pre-COVID-19 days, club members went to movies together followed by a discussion/social hour. In these days of streaming movies — also know as pandemic time — the Film Club sends members suggestions for viewing online. Suggestions welcome! We like a wide range of films, from sub-titled foreign films to Hollywood dramas — independent film-makers preferred. After COVID, club members will be invited to attend showings of films together.
Hiking
(On hiatus until COVID-19 restrictions on large group gatherings ease)
We generally hike on the 1st Monday and 3rd Friday of each month starting after 10 AM. The hikes vary in length (usually at least 3 miles) and are generally of easy to moderate difficulty. Members are asked to sign up to lead a hike, picking the location, start time, providing directions and approximate length of the hike. We try to do a longer hike, further afield, with carpools, every 2-3 months. Members also contact each other to find hiking companions at times other than the normal bi-monthly hike days. We currently have about 120 members. About 10-20 members hike at any one time.
Contact Jay Savel at jaysavel@gmail.com to join.
---
How to Facilitate Meetings on Zoom
A huge round of applause to member Sara Orem for putting together this invaluable guidebook on how to facilitate a Zoom meeting.