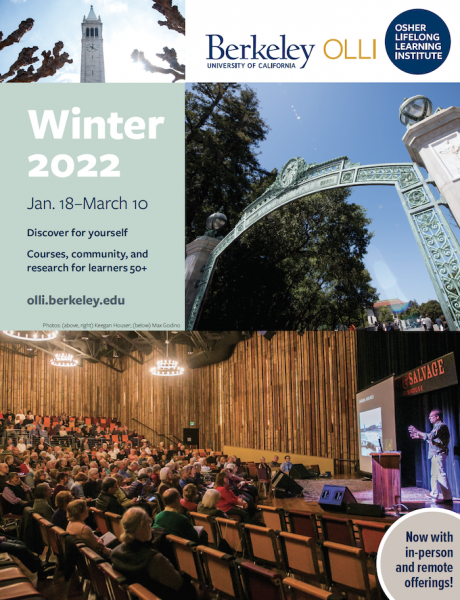 Here at OLLI @Berkeley, we curate our academic terms months in advance. Which means that even though we've just completed the second week of our fall program, our winter term is already set. Faculty are booked. Schedules are inked. And venues — yes, physical venues! — are reserved. We plan to offer both in person and online courses come January 2022, and we couldn't be more excited. We hope you'll join us in whatever way works best for you.
Winter Registration Opens October 11
Our winter term offers a roster nearly 20 in-person and online courses, including explorations of climate change, race and European art, American opera, the Kennedy dynasty, high modernist poetry, China and India, the Fab Four and the Stones, and much more. No grades. No tests. No prerequisites (aside from an OLLI @Berkeley membership.) Just learning for the love of learning. Registration opens Monday, Oct. 11, which is when you'll be able to view and sign up for courses online. Our winter brochure will begin landing in mailboxes next week. In the meantime, browse through an online version of our brochure and start making plans.